Access Control
Secure areas require a reliable access control system for identifying and admitting authorized persons. Professional Security Alarm offers a variety of solutions tailored to your specific access control requirements.
Our electronic access control systems deliver a broad spectrum of innovative solutions that combine convenience with performance to provide controlled access for all openings. Our systems offer three levels of secure building and grounds access: identify, authenticate and control. The identify level is the ability to perform electronic identification of all persons moving within a controlled building environment. The authentication level is the software technology to confirm identification of a individual and compare to set permissions assigned to that individual, while the control level grants or denies access based on successful identification and authentication levels.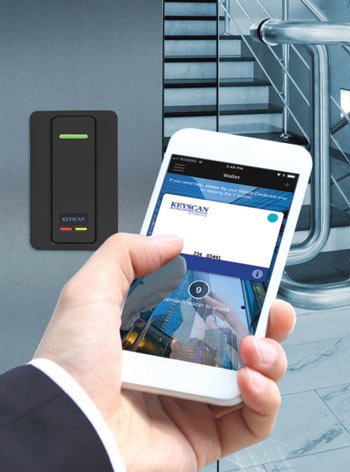 Industries Served:
K-12 Schools
Lodging/Hotels
Apartments
Senior Living
College/University Facilities & Housing
Healthcare Facilities
Commercial/Retail
Sports and Entertainment
Airport Industries.
Access Control System Types:
Door Control Systems
Elevator Floor Controllers
Small Applications (1-6 doors)
Mobile Access Control
Wireless RF Access Systems
Electronic Keypad Door Locks
Biometric Access Control